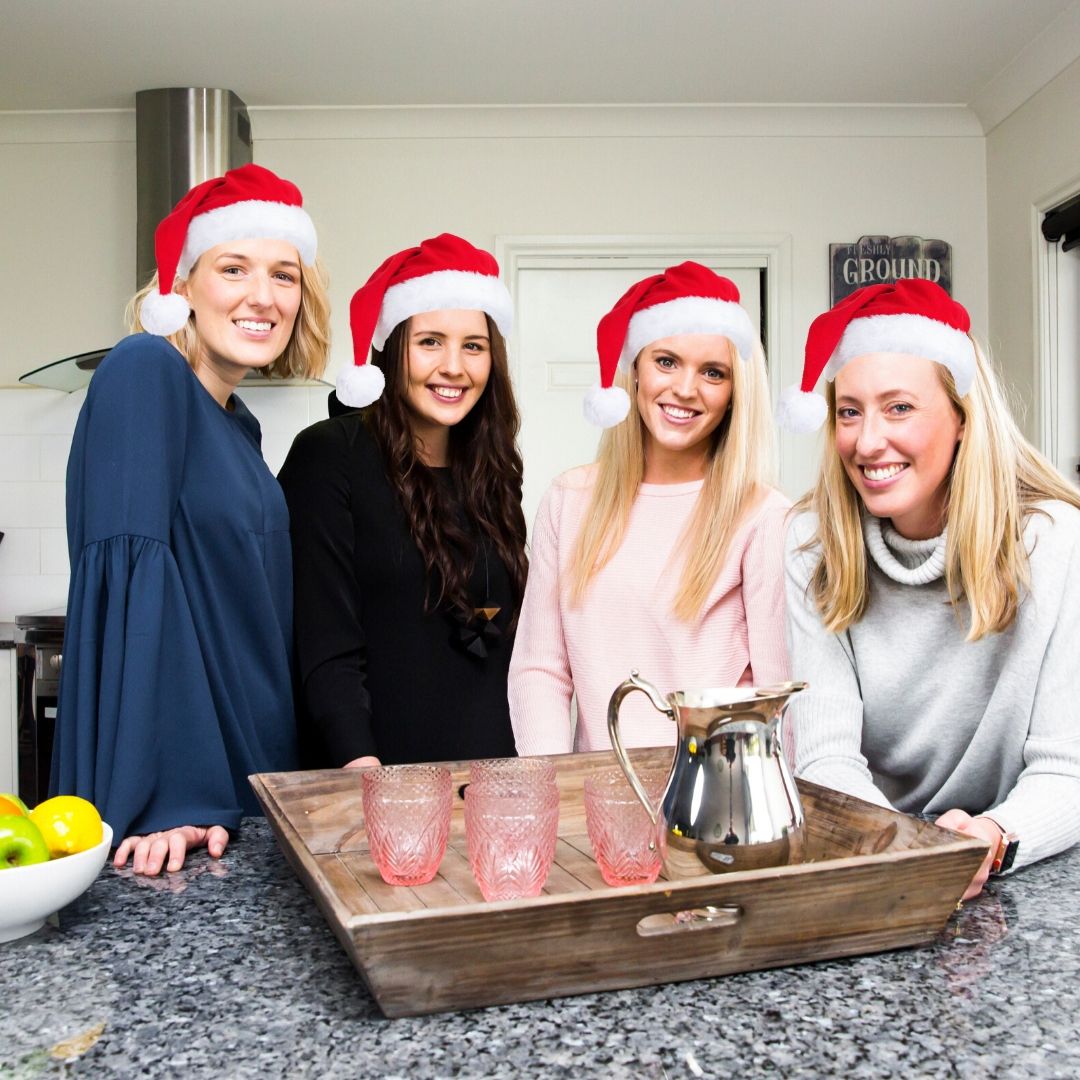 How to eat well on Christmas day
Hosting Christmas at your house this year? Or maybe you are heading to your sisters place and asked to bring a plate? No matter where you are on Christmas day, these are our tips to eating well:
It can be a challenge to feed a group of people with different likes, dislikes and dietary requirements, so our first tip is to get to know your guests if you're hosting. Christmas, for some people, is very much about the FOOD, so you want to make sure there is something for everyone.
Start your Christmas day off on the right foot. If you know you're going to be sick of the sweets by the end of the day, start your day with something savoury. If you know you won't be having many vegetables throughout the day, sneak some in to your breaky. You can't go wrong with a mushroom and tomato omelette!
Move in a way that you love and is enjoyable. Whether that is a walk with your mum in the morning to beat the heat, or a game of cricket with the whole family after lunch.
Portion control! You don't need to just stick to the salad, give yourself permission to enjoy the food, but don't overdo it. If the Christmas table is absolutely FILLED with platters of food, have a game plan. Choose your favourites to add to your plate, without the pressure to include everything.
Know when to stop eating. If you are full and satisfied, then stop. You do not need to keep eating for the sake of it being Christmas. This starts to create a negative relationship with food, with the mentality that 'the diet starts tomorrow'. If you are satisfied, save the food for later. There is nothing better than leftovers on Boxing Day.
Share the food around. If you are hosting Christmas at your place and know that there is way too much food leftover for yourself to eat over the next few days, send plates home with family members.
Watch the alcohol. Alcohol has a sneaky way of creeping up the calories, but it's Christmas, so enjoy (in moderation). Alternate your alcoholic drinks with a glass of water. Worried about uncle Kevin paying you out about it? Get a good comeback ready J
If you enjoyed these tips then you can download our top 44 ways to eat well over the holidays here: https://info5a527d.clickfunnels.com/optine5imwegq
And our biggest tip of all:
Don't overthink it, it's Christmas day! ENJOY the food, ENJOY the company and remove the guilt to appreciate the AMAZING food that has been provided. It is ONE day (okay, maybe 3), and it is unlikely that this will affect your goals.
MERRY CHRISTMAS
xx