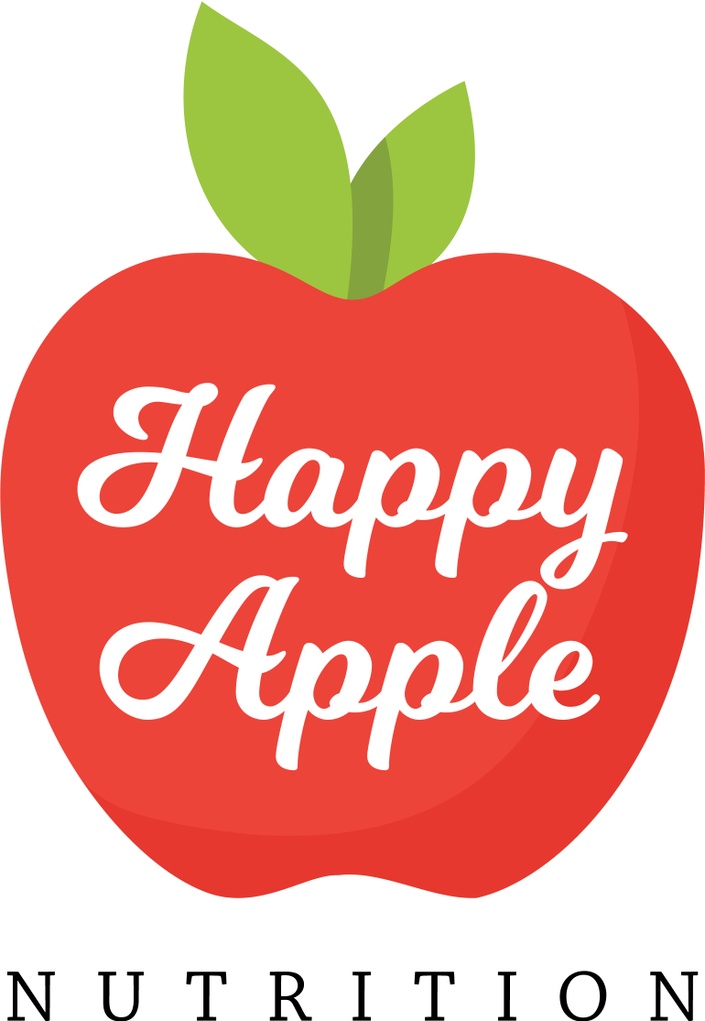 1:1 Weight Loss Private Coaching Program (Vegetarian)
The Easy Way To Lose 5kg+ in 12 Weeks without Dieting
Sign Up Now
Are You Tired Of Diets That Don't Get Lasting Results?
Finally, a practical way to get healthy and lose weight without dieting...
From the desk of Ellen & Rochelle
Happy Apple Nutrition
Albury, NSW
If you would like to lose weight, for good, and do it extremely fast (5+ kg in 12 weeks then up to 1kg per week until you reach your goal) this is going to be the most exciting message you'll ever read. Here's why:
But before we go any further, we need to get something straight.
Out of respect for your time, this program is about an evidenced based approach to nutrition and weight loss. It is not a fad diet where you lose 10kg of fluid only to regain it all a week later.
Instead, this is a program for women who want to achieve real and lasting results while being supported by a team of experts.
With that said... let's look at why this is such an exciting opportunity for you...
Exactly What You're Getting
We know you have tried many diets before...
And they have failed you.
So you're probably thinking this is just another one of those 'been there, done that' weight loss programs...
But our program is unlike any other weight loss program you have tried before...
It is dramatically different from your past experiences because it's highly focused around equipping you with the skills you need to not only get results - but maintain them for life.
We're not interested in putting you through our course and then leaving you to fend for yourself...
Instead, you are highly supported throughout this program. And not from just anyone, but our highly trained and experienced dietitian's and nutritionists.
We personally ensure you get the support you need to succeed.
Designed To Optimise Your Existing Lifestyle For Weight Loss Success
We're not interested in turning your life on it's head and have you throw away half your pantry just to get through the 'preparation phase'...
We develop a personal eating plan that is so easy to follow, with video modules, movement modules and printable menu plans that you can access inside the online portal 24/7!
You'll immediately see why our individual package is unlike any other 'fluffy' weight loss program you have done before.
Here Is Just A Fraction Of What's Inside & What It Could Mean For Your Health...
How to consistently lose weight even if you love food! Many people believe that if you're a 'foodie' then you can't lose weight. This couldn't be further from the truth, in fact the entire Happy Apple Team are foodies themselves! Discover how to love food while still achieving weight loss
You need to quit sugar, right? Wrong! Sugar is in more foods than you realise, cutting out these foods will leave massive gaps in your nutrition. We'll show you how to eat sugar the right way.
Discover 7 ways to snack healthy every time and still feel full. Our signature snacking system is your 'go-to' when it comes to guilt free, mid meal munchies
PERFECT PORTIONS: Put an end to overeating and feeling confused about portion sizes. You'll get lifetime access to our easy to implement training on exactly how to dish up the perfect portion every time. Once you have this strategy you'll never look back
Why eating more works better for weight loss than eating less
Say goodbye to separate meals for the family. Now you can enjoy the same nutritious and delicious meals together with our tried and tested 'family approved' recipes
You're right, that's a lot of 'real world' and practical weight loss strategies that are already getting great results for our clients...